A new tomorrow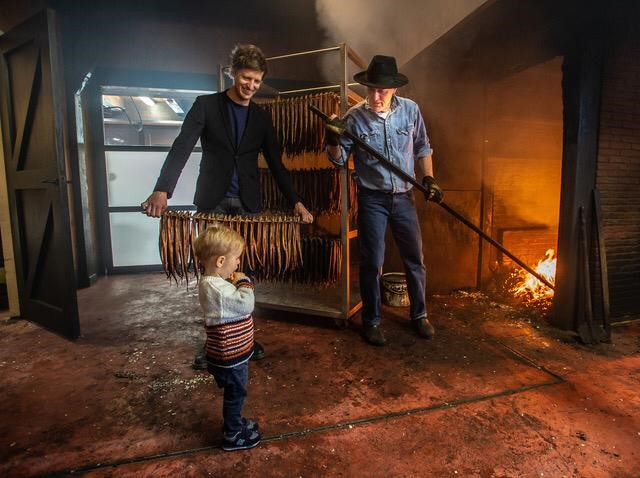 Dear beloved guests from all around the world,
There we are. Closed for our guests, ever closer to our nature.
We stand, stare and contemplate our future. Strangely at ease. Although the streets and screens give us an uncanny outlook on the coming months, here, looking out on our empty terrace, it feels like stepping into an impressionist painting. Docked sailing boats shaking their masts with an echoing whistle. Sculptures in the garden settling in a deep meditative pose. With a good ear you might hear the young eels playing and jumping in their new lake habitat. Life reappears from unexpected places.
Yet behind this serenity lingers the most challenging puzzle of our time. Apart from health, climate, macro-economic and geopolitical impact and uncertainty, every business on the planet, however big or small, is suddenly leaped into a wicked version of reality. Physical and economical survival is squeezed together in a day-to day match. Every day new players, new playcourts and new rules, all coming straight from the rabbit hole.
For now, our focus at Smit-Bokkum is to stay calm and creative, to keep smiling, and to treat our healthy bodies and our environment with the utmost care and respect. We -and everybody- knows that we can only get through this storm together and in peace. Certain is that for all, new routes will be explored, and new clothes will be worn.
As for us, we will find our place in this new world of tomorrow. Stronger (and hopefully wiser ?). Smoking our fish, with dedication and love.
Meanwhile, before and after total lockdown, we still do shipping of our homesmoked fish, to enjoy safe at home with family and close friends. Order now and your fish will be shipped the same day, fresh smoked and vacuum sealed, full of healthy omega 3. Check our special fish shippingwebsite for the possibilities: www.smitbokkumvisgeschenken.nl
Within the local Edam-Volendam community, we do home meal delivery of our fish specialties. Check herefore our regular website: www.smitbokkum.nl.
Take good care everybody. Hope to see you all in happy smiling health this coming season!
All the best on behalf of the Smit-Bokkum family,
Evert Smit